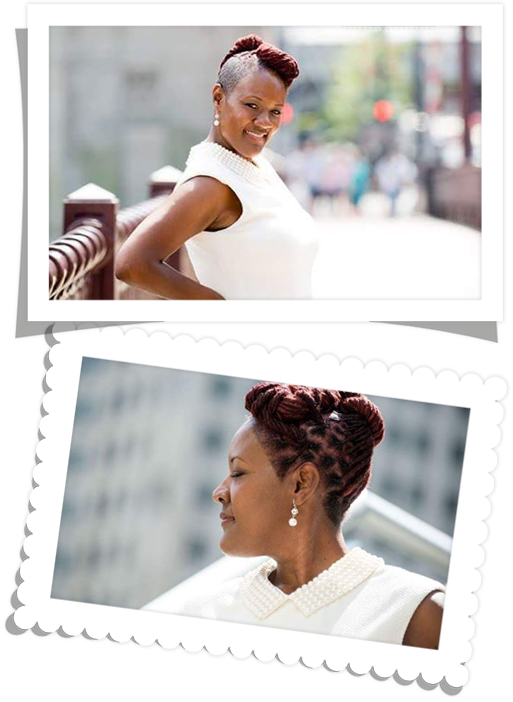 Celeste T. Parker is an educator, esteem builder, Off-Broadway playwright and published author of four children's books: Pigs Don't Wear Pearls, Beware of Bacon Bits, Chop Shop, and Hot Links. As a teacher for over ten years, she's witnessed first hand the effects of low self-esteem and poor self-images in various forms of media on students. After studying her potential readers, she decided to turn a passion for writing into a purpose for children. With prayer, hard work and dedication, she has been blessed with a supportive "family" of readers: parents, schools, churches and libraries. Convinced that many of the problems faced by the youth of today are directly connected to media messages, she is committed to providing an alternative. In a world of "misbehaving girls clubs" and "athletes' wives" she instead strives to glorify the good and change the game, literally.
Celeste believes that like gems and pearls in particular, children go through a process before becoming all that they are destined to be. They are both precious and valuable. Pigs Don't Wear Pearls is more than a business. It is a ministry based on Matthew 7:6 and is guided by the following:  Mission: to increase self-esteem and improve socialization between boys and girls. Motto: "Bedtime stories that awaken your child to the gem that lies within".
Inspired by her mother and grandmother who instilled in her a love of literacy and appreciation for education, respectively– the premier benefit of Pigs Don't Wear Pearls is the reclamation of the importance of bedtime stories. While the books can be casually and independently looked at by kids, reading and discussing the books' important themes with a parent or guardian enhances the family bond and creates the opportunity to converse. Celeste has concluded that although video games and TV can be sources of entertainment, they too often serve as blind babysitters for today's children.
Celeste has a Master of Arts degree from St. Xavier University and is currently working as a Special Education Teacher. A lover of books, music, theater, and travel, she strives to share an appreciation of arts and culture with her students. Her greatest goal is to honor women of the past and help women in the future, by improving the self-worth of girls today. She lives in Chicago, Illinois with her cat Kingston.